Autocars Guiraud
A family affair since 1951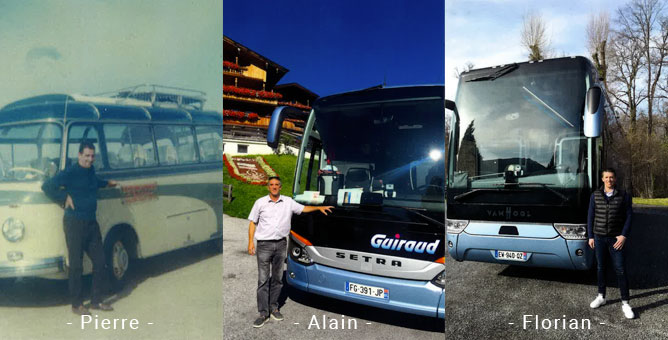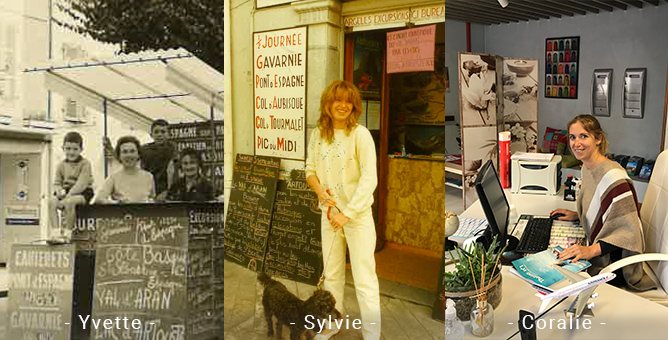 Since 1951, AUTOCARS Guiraud, a family business within which 3 generations have succeeded one another, has been able to evolve to guarantee the success of your coach trips.
Based in Lourdes and Beaucens, in the Hautes-Pyrénées, GUIRAUD travel offers you trips or stays in France and abroad by coach for individuals, groups, works councils, seminars, conferences, sports clubs and senior citizens' clubs, pilgrimages to Lourdes, Coaches for Persons with reduced mobility, bike trailers, chauffeur-driven passenger vehicles...
Our company has shown how committed it is to respecting the environment by signing the "OBJECTIF C02" charter of the ADEME and its plan of action aimed at reducing vehicle consumption and favouring the purchase of clean new generation vehicles.

Devoted to the health and safety of our passengers, we've also been certified since 2018 according to the MASE system of reference (Health, Safety, Environment management system).
Our drivers are regularly trained and made aware of the situation

The services offered
> Tours & trips
> Travel agency
> Day excursions
> Pilgrimages to Lourdes and travel/transfers by Coaches for Persons with reduced mobility
> Travel & transfers of groups, Associations, Works councils, Clubs & sports teams
> Cyclist transport (Bike trailers)
> 8-seater chauffeur-driven passenger vehicle
> Transport of goods